This extended
GXL83
controller does all that the basic one does, but also supports event configuration with just a few simple SMS commands sent to it.
ANY change on Inputs, Voltages, Temperatures, Level, Hygrometry, Time, etc, can force switch ANY chosen output(s) and send Alert SMS to a specific number at chosen values. But any of those events can also automatically force/execute a local command, just like SMS commands sent to the controller could do. It can send different kinds of SMS messages to any cell phone;
Info's
, settings, Warnings, Alerts and Alarms.
---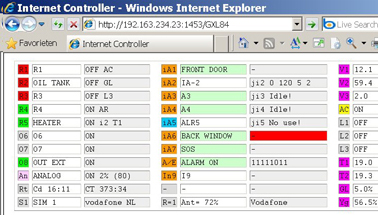 This controller
GX84
, can do all that the two mentioned above can do, but add internet connectivity to the system. It shows all results and gives access to all commands online on the PC or smartphone screen.
It can work simultaneously via internet (connected to your router) and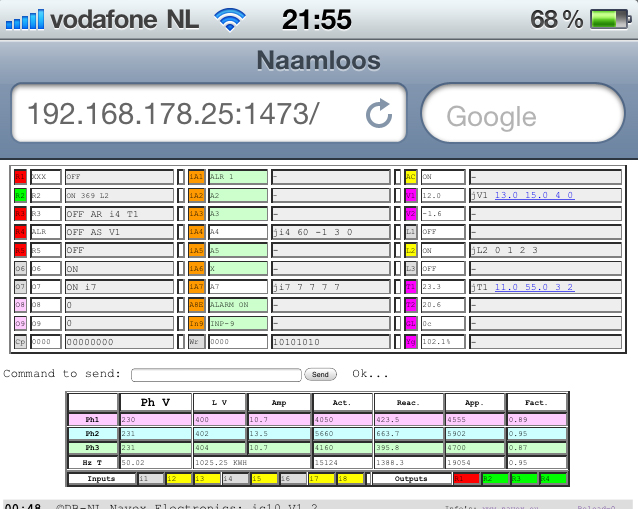 GSM(+GPRS) network. For more reliability, two SIM can be inserted into the controller.
Most easy to use because the whole system is visible on one single screen, all commands have the same format in both SMS/WEB modes and online help is available.
The system works on any device, PC or smartphone, connected to the internet and able to view a web page. So it does not require download nor installation of any programm or app to work!
Functionality can be optionally extended with the mono- or three phases energy module (see below) which gives a full standard and advanced energy parameters listing
(click on the pic for details)
or a
geo-localisation GPS module.

---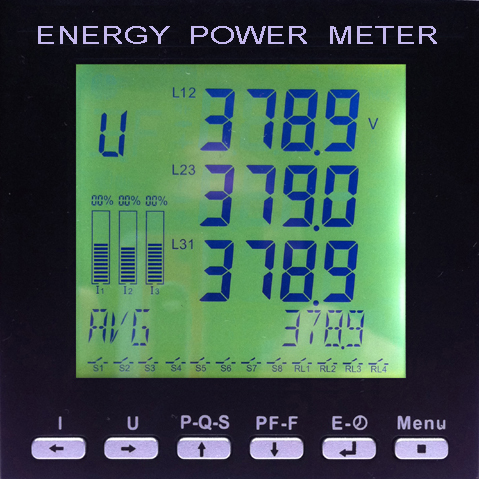 POWER METER
Measured values are; Phase and Line Voltage and Intensity, total, active, reactive and apparent Power, Power factor, frequency and total use in
kwh
. This
energy meter can be used stand alone...
The Power Meter can also be connected to the
GXL83/84 extended
SMS/Internet controller.
A command to
the controller will immediately
reply
with all full list of the energy measure,
immediately to your cell phone as SMS or WEB page!
The controller can also be easily configured for an automatic reapetitive emission of a
Energy
Status
. More:
English
Francais
Suitable for water level or any non corrosive and non explosive (vapour/damp) liquid medium. Ultrasound gauge method, range to 6350mm 250inch, RS232 output, 12/24V DC.
More: Low cost level measurement

See also Accucontrol for 1-3m fuel or water tanks level measure at <0.5% accuracy. Low, slowly decreasing level (tank leak) and level increasing alarm to not forget stopping when filling...